Dear reader,
Welcome to the fourth edition of The Forum File. With this newsletter, we're focusing on how our members have worked to create a more equitable and inclusive economy in local communities.
We enjoy hearing your feedback. Thanks for reading.

Kevin Fromer, President and CEO, Financial Services Forum
Penny For Your Thoughts
"We realize this issue calls for more show than tell." - Head of Community Investing and Development at Citi and President of the Citi Foundation, Brandee McHale
How is Citi bringing its expertise to bear in addressing the racial wealth gap?
Last September, Citi Global Perspectives & Solutions (GPS) released a report revealing that if key racial gaps for Black Americans in wages, housing, education and investment are closed today, up to $5 trillion could be been added to the U.S. GDP over the next five years. We couldn't ignore the role of that the financial services industry has played in contributing to the economic disparities that fuel racial inequity and the opportunity we had to be a part of the solution. Rather than just commit grant dollars and make solidary statements, at Citi, we wanted to meaningfully lead by our strengths. We did this by launching Action for Racial Equity, a comprehensive approach to providing greater access to banking and credit in communities of color, increasing investment in Black-owned businesses, expanding homeownership among Black Americans, and advancing anti-racist practices in the financial services industry.
How have these initiatives started to deliver already?
In the first seven months, we've demonstrated early results in addressing the racial wealth gap. Citi has allocated more than half of its $100 million commitment to Minority Depository Institutions (MDIs) that are expanding banking and credit access in communities of color (detailed below). We are collaborating with the cities of Los Angeles and San Jose to provide college savings accounts for public school students, and also working with the National Urban League to offer the Citi® Access Account Package that includes no fee savings and checking products through its network. In addition to Citi's business initiatives, the Citi Foundation has granted more than $15 million of its three-year, $100 million target to invest in community change agents addressing racial equity, including new efforts to develop entrepreneurship and skillsets among young people of color and support small businesses owned by people of color.
What have you learned through the early days of this ambitious effort?
We realize this issue calls for more show than tell. We announced these recent updates not to showcase how close we are to being done, but rather to provide transparency into what has been accomplished and the tremendous amount of work still to be done. We view these periodic updates as chance to have a dialogue with stakeholders and inform planning for tomorrow. While this has been one of the most challenging periods we have faced both personally and professionally, the Citi team has been inspired by the innovation and ingenuity we are seeing from partner organizations and the role they play as change agents.
Beyond delivering on these bold commitments, we have also seen colleagues from across the firm step up and find their own approaches to embedding racial equity within our business. From a new training program facilitated by HR to support junior employees of minority broker dealers, to a new investment banking apprenticeship launching this summer for city college students in Chicago, it is clear that, at Citi, we are not just changing processes, we are changing mindsets.
The scale and pace of the challenges we face, now and in the future, will demand bold and ambitious shared agendas for positive change. We are ready to play our part.
Value Add
Member Program spotlight.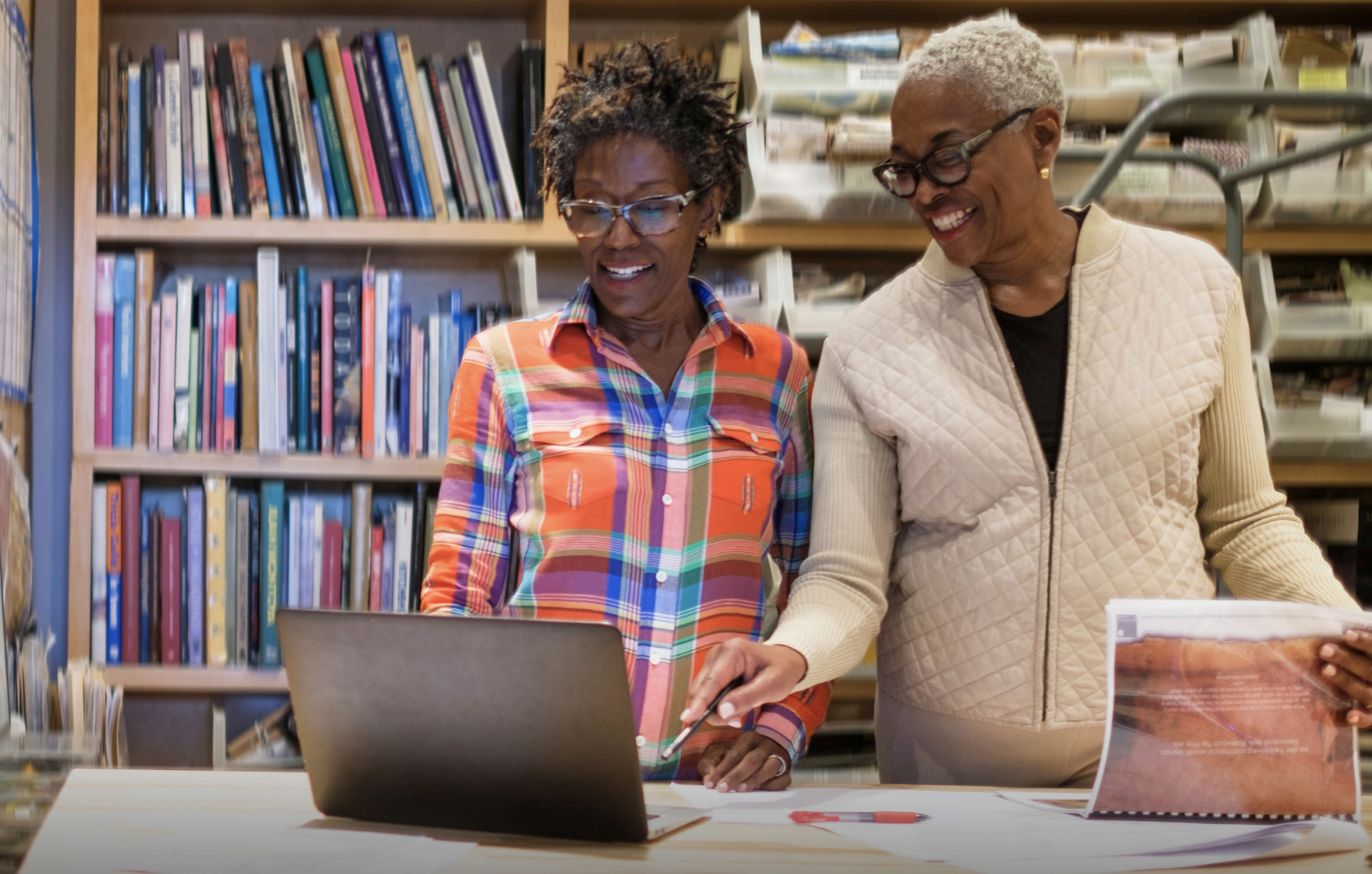 Expanding banking and access to credit in Black communities
Among Citi's Action for Racial Equity initiatives is a $100 million commitment to Minority Depository Institutions (MDIs) to expand access to banking and credit in communities of color. In just seven months, Citi has already allocated more than $50 million to that end and the bank has closed nearly $15 million out of $50 million in affordable housing loan participation opportunities for MDIs to generate revenue and build their capacity to invest in larger transactions.
Citi is investing more than $200 million—out of a $550 million three-year commitment to affordable housing—in five equity funds that will be co-managed by Black investment managers to preserve multi-family affordable rental housing in cities all across the country.
While equity investments are a critical component of the support for MDIs, Citi emphasizes engagement and mentorship as a difference maker. Through collaboration with Deloitte and the National Bankers Association, Citi has also established a technical assistance program to support MDIs' talent development, enhance technology, and expand business networks.
For more information on Citi's work with MDIs visit: https://www.citigroup.com/citi/racial-equity/data/minority-depository-institutions-brochure.pdf?ieNocache=800
Capital Gains
What we're doing in Washington.
We have advocated for the passage of the "Improving Corporate Governance Through Diversity Act of 2021." The bipartisan bill would establish a model to organically boost efforts to increase diversity on corporate boards of directors through disclosure. The legislation would also establish an advisory group that would carry out a study and provide recommendations on private sector strategies to increase gender, racial, and ethnic diversity among boards of directors.
We also highlighted Forum members' dedication to supporting local communities in 2020 through:
Investing $110 billion in low- and moderate-income communities;
Creating or preserving 158,000 affordable housing units; and
Holding $120 billion in municipal securities, which provides financing for hospitals, schools, roads, bridges and more
Learn more about how the nation's largest banks supported the economy in 2020 in our new video.
Our Two Cents
Research from the Forum
The BankNotes Blog Spotlighted:
Findings from the Supervision and Regulation Report and the Financial Stability Report

published by the Federal Reserve, showing that Forum members remained safe and sound as they built capital and liquidity over the course of 2020.
Forum members' resiliency and resolvability has significantly improved thanks to a combination of reforms by banks and regulators, the Financial Stability Board found. The experience in the U.S. has generally been superior to that of other jurisdictions.
Regulators and the public should give greater consideration to bank risk assessments in the regulatory framework as bank risk models often show higher levels of risk than that of regulatory risk models.
Checking the Balance
Members in the news.
Bank of America and the Neighborhood Assistance Corporation of America (NACA) announced the expansion of their national affordable homeownership mortgage program, with a goal of providing $15 billion in mortgages to low-to-moderate income (LMI) homebuyers through May 2027. Additionally, CNN reported that the firm will raise its U.S. minimum hourly wage to $25 by 2025 and require its U.S. vendors to pay their employees dedicated to the bank, at or above $15 per hour.
Five BNY Mellon employees were included on the 2021 EMpower Role Model List for breaking down barriers and inspiring the next generation of diverse talent. The firm also held the Future First Forum, which brings together industry experts to discuss ways to better environmental, social, and governance (ESG) practices and create meaningful change.
Citi has been named #10 on 3BL Media's annual list of 100 Best Corporate Citizens, evaluated based on leadership on environmental, social and governance (ESG) issues and the transparency with which they report on them. Forbes also recently included Citi in its list as one of "America's Best Employers for Diversity 2021," while parenting-focused media outlets Scary Mommy and Fatherly have named Citi one of the "Best Places to Work for Moms, Dad, and Remote Work" through their new Parents@Work initiative.
Despite COVID-19's impact on markets, Goldman Sachs announced it is on pace to meet its goal of $750 billion in sustainable financing, investing, and advisory activity well before its 10-year target. In 2020, the firm was able to reach more than a fifth of its goal on its two priorities of climate transition and inclusive growth by achieving $156 billion in sustainable finance activity.
American Banker highlighted JP Morgan Chase's announcement that Columbus, Ohio, will be the second city in its "second chance" recruitment effort, which is designed to give people with arrest or conviction histories a second chance by supporting their reentry into the workforce, communities, and local economies. In addition, the bank pledged an additional $12.5 million to help community organizations connect people with criminal backgrounds with entrepreneurship training.
Morgan Stanley announced the inaugural class of its HBCU Scholars program, which will provide 60 full scholarships for HBCU students at Howard University, Morehouse College, and Spelman College. The scholarship program is designed to support the recipients' career skills and readiness to help set them on a life-long path to success.
State Street awarded $1.3 million to four Boston-area high schools through the Massachusetts Early College initiative. The initiative allows students to save both time and money by taking college courses and earning credits while in high school.
Wells Fargo launched the Banking Inclusion Initiative, a 10-year commitment to help unbanked individuals gain access to affordable transactional accounts. The initiative will focus on helping remove barriers to financial inclusion for Black and African American, Hispanic, and Native American/Alaska Native families. It also will assist individuals who may have a bank account yet continue to use high cost, non-bank services and have similar needs. As part of the initiative to bring more people into the banking system from underserved communities, Wells Fargo is launching a National Unbanked Advisory Task Force comprised of leading organizations including LULAC (League of United Latin American Citizens), NAACP (National Association for the Advancement of Colored People), National Bankers Association, NCAI (National Congress of American Indians), UnidosUS, National Urban League, and Mississippi-based Hope Enterprise Corporation.